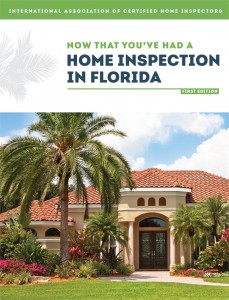 I include FREE home maintenance books with every home inspection.
It's a full-color, 100-page printed book that I'll hand to you (or your representative) at your inspection.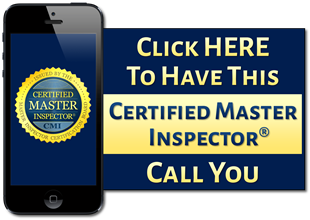 Click on the CMI "Click HERE" icon and I will quickly respond.
  Inspecting homes in Pasco, Pinellas, Hillsborough and Hernando counties in Tampa Bay area.
FREE Monthly Newsletter
Included also with every home inspection, I will gladly set up your subscription to my FREE monthly homeowner newsletter, if you desire. This newsletter is customized to the systems, components, and conditions of your home. You can unsubscribe at any time.
 $10,000 Honor Gurantee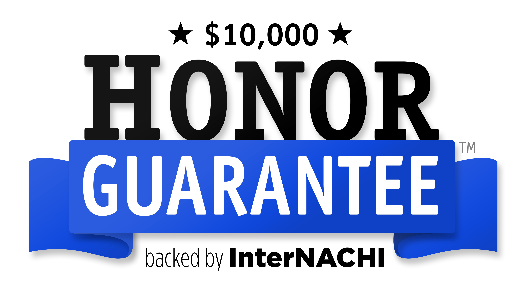 InterNACHI will pay up to US $10,000.00 (maximum collective aggregate) for the cost of replacement of personal property lost (and not recovered, restituted or insured) during an inspection and stolen by an InterNACHI-certified member of who had displayed the Honor Guarantee webseal (above) on his/her inspection business website and was convicted of or pled guilty (or no contest) to any criminal charge resulting from the member's taking of the personal property.  Claimant agrees that the exclusive venue for any action against InterNACHI arising out of this Honor Guarantee is the District Court in Boulder County, Colorado.  InterNACHI's Honor Guarantee is valid in all of the U.S. and Canada.
Home inspector guaranteed by InterNACHI
If Ingalls Home Inspections misses anything, InterNACHI will buy your home back.
And now for the "fine print":
Honored for 90 days after closing.
Valid for home inspections performed for home buyers by participating InterNACHI members, such as Ingalls Home Inspections (Richard Ingalls, InterNACHI member #12010911).
We'll pay you whatever price you paid for the home.
Excludes homes with material defects not present at the time of the inspection, or not required to be inspected per InterNACHI's Residential Standards of Practice.
For more information, please visit nachi.org/buy
Please refer to our inspection agreement that states, "CLIENT understands that under the "We'll Buy Your Home Back" program, InterNACHI purchases the home – not the INSPECTOR.  INSPECTOR's role is limited to his/her participation in the "We'll Buy Your Home Back" program, but InterNACHI purchases the home.  CLIENT understands INSPECTOR has no obligation to purchase the home under the "We'll Buy Your Home Back" program, and CLIENT's sole remedy for any failure to purchase the home is against InterNACHI."
FREE Home Energy Report
I include with every home inspection a free Home Energy Report, which provides you a quick understanding of:
how much the home costs to heat, cool, and operate;
where the home is losing energy; and
how to save energy.
I also include a free Home Energy Book with every home inspection. Play this short video below, then have me call you.